The Mad Tea Party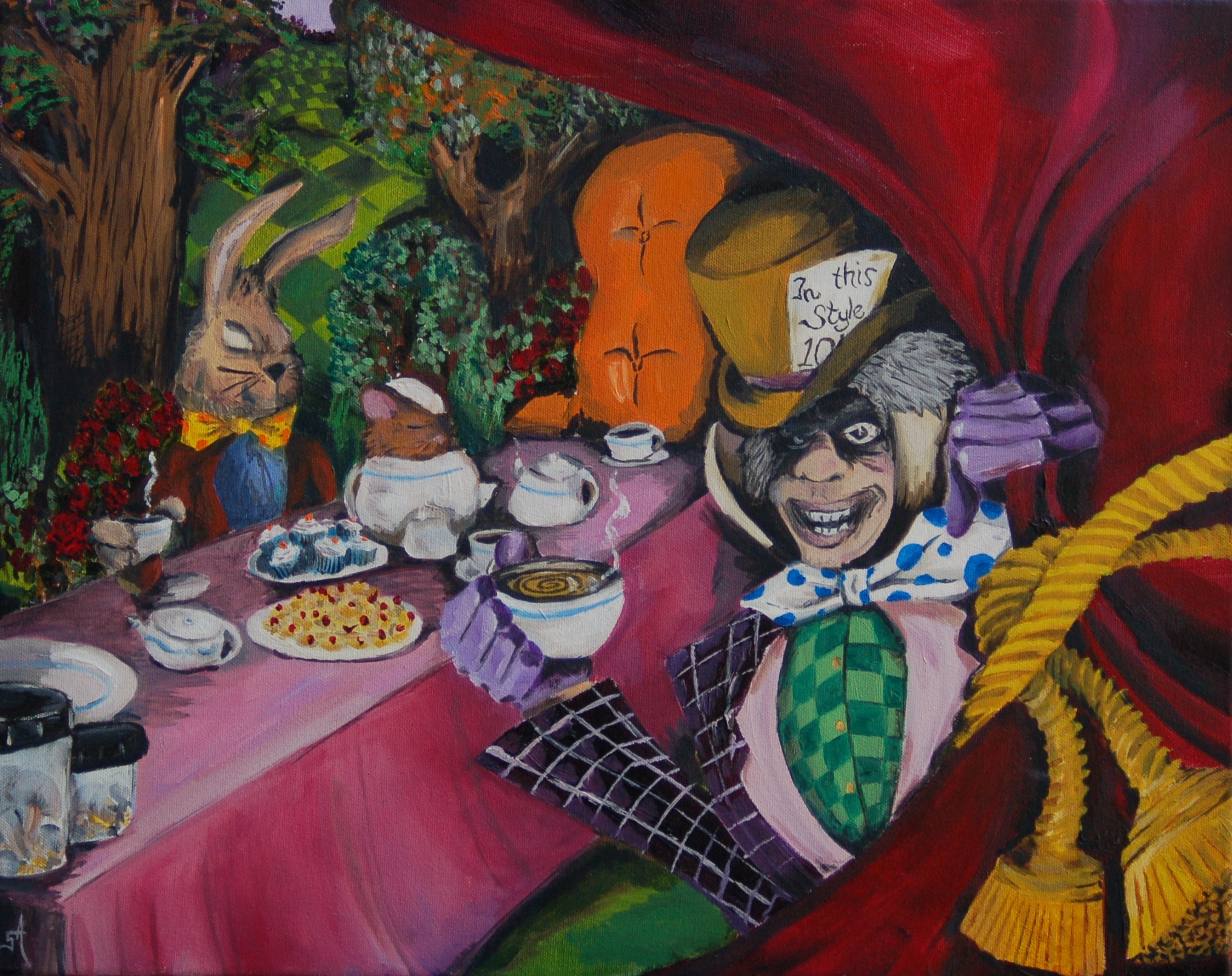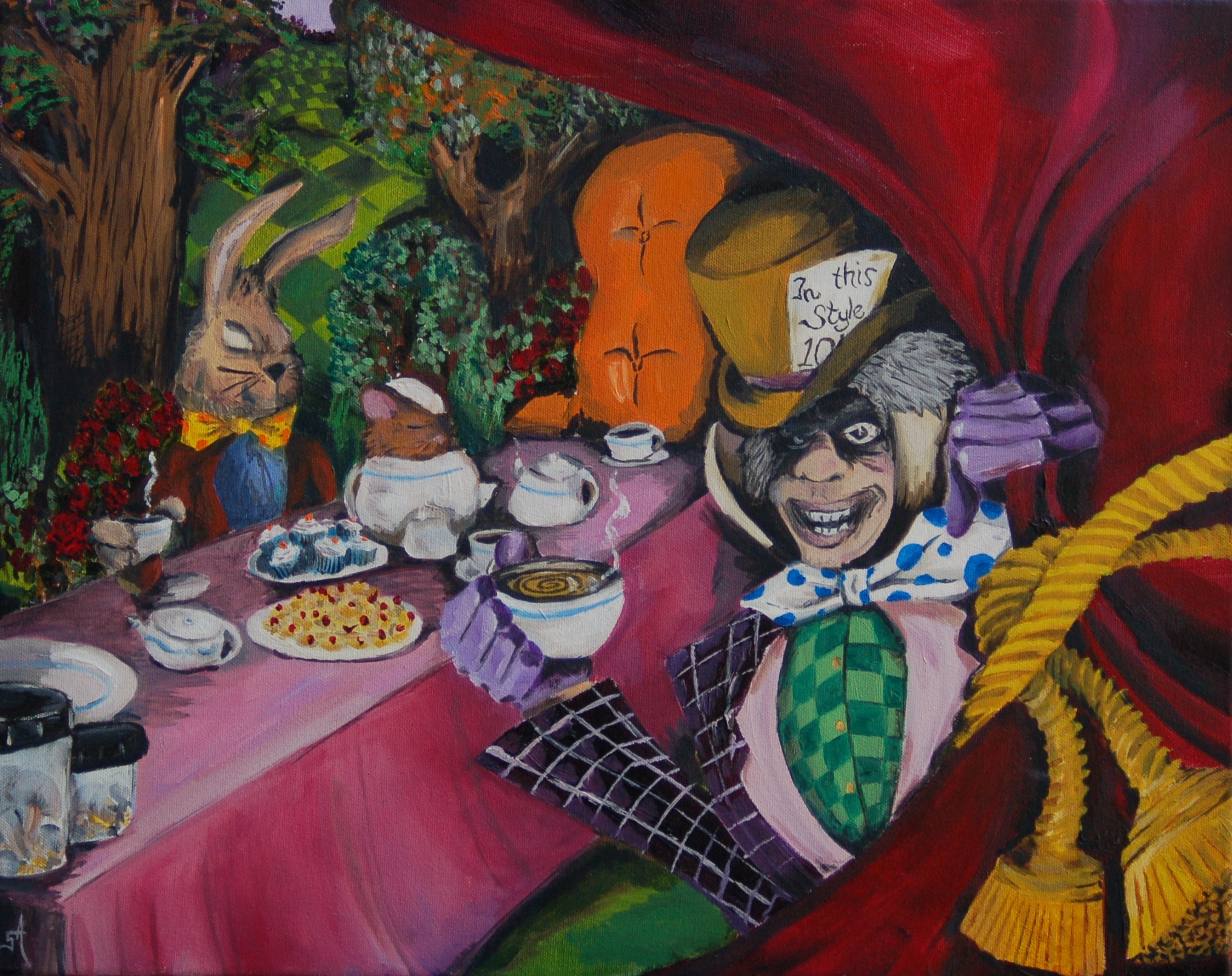 The Mad Tea Party
Series: Alice in Wonderland
My fascination with Alice began early. A CBS made for TV movie introduced me to the fabled Carrol story. Then of course there was the Disney take on it, which while colorful did nothing for me.
It wasn't until I discovered the book The Annotated Alice, did I finally began to understand the symbolism of this famous story. As a result I wanted to portray a darker, richer and ever so slightly creepier perspective on it.
A big fan of hookahs, ( who isn't?) The Caterpillar has always earned top marks for being one of the coolest and strangest character that Alice meets along the way, here he sits asking WHO ARE YOU???